ACTIVITIES ON SUGAR BEACH
Takatuka Beach Resort is located right at the shore of the turquoise sea on the west coast of Negros island.
The gently sloping Sugar Beach, the calm sea and the clear water guaranty safe and pure bathing pleasure!
Neither rocks or corals nor dangerous currents will tarnish your bathing fun!
Even at low tide the fine sand leads into the clean water, and you can enjoy swimming at any time.
The bathing quality here at Sugar Beach is unique in the Philippines!
Good reasons to get active on Sugar Beach
There are plenty of activities in Sipalay!
Diving is available at the beach with our partners.
Have you ever snorkeled around a ship wreck? You have the unique opportunity to do so now!

Danjugan Island
The sanctuary island Danjugan is known for its beauty under water as well as on land. Visit the bat cave and the colorful giant clams.
Reservation must be made prior to arrival.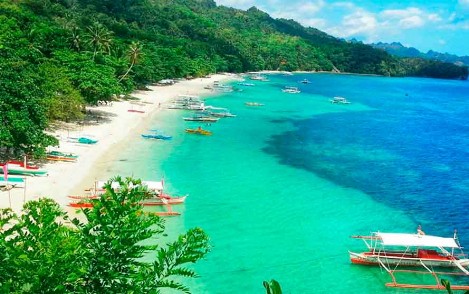 Punta Ballo
You can reach Punta Ballo white beach by tricycle.
Visit the various resorts there, snorkel over the house reef and enjoy the powdery white sand.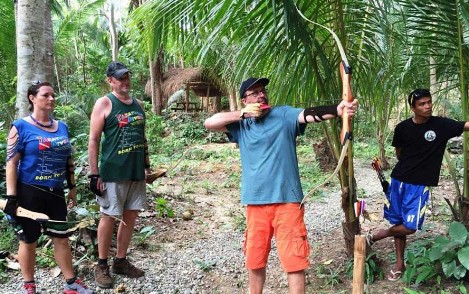 Archery Sipalay
A great highlight is the exiting 3D Archery course in the middle of the jungle.
Please pre-book with Easy Diving Sipalay.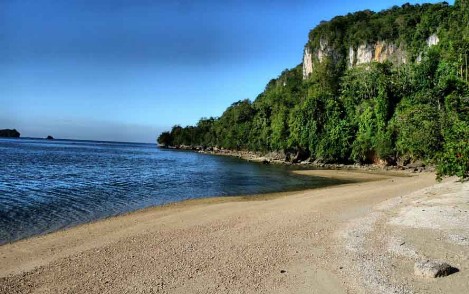 Campomanes Bay
A beautiful tricycle trip to Campomanes Bay.
Bring your swim wear and snorkeling gear with you.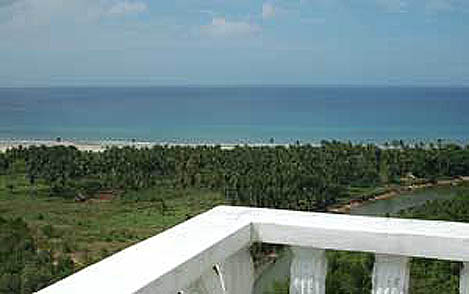 Holy Cross
Half-way up the mangrove river in Nauhang is the starting point for a little mountain trek up to the holy Cross.
There you will have a breathtaking view of the whole Sipalay region.
Please organize with the locals to bring you there.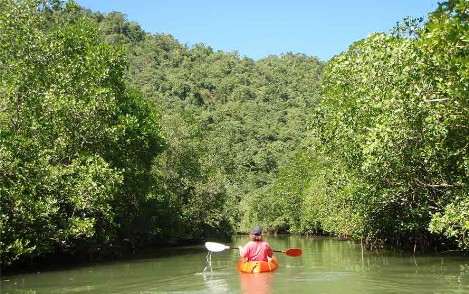 Nauhang Mangrove River
Rent a Kayak or ask the local fishermen to paddle you up the beautiful mangrove river.
The serenity and pristine nature is breathtaking.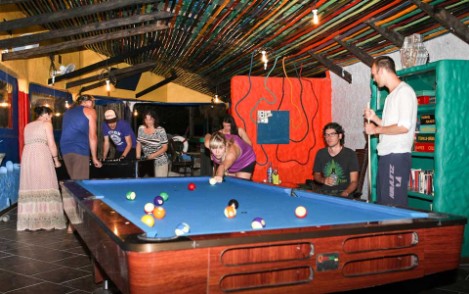 Entertainment
There are various bars and restaurants at a stone's throw from Takatuka.
We also offer the following activities:
Kayak and SUP rental is available at the beach.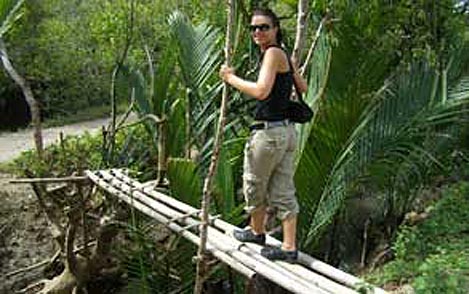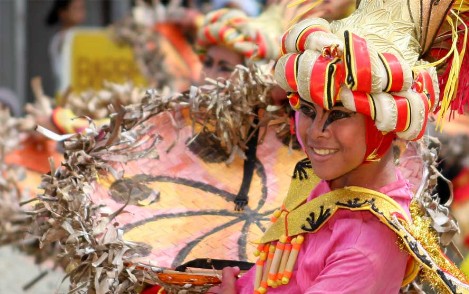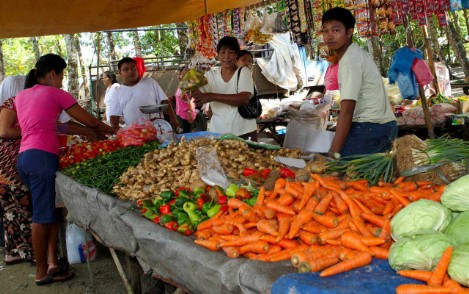 Hike Sipalay
Learn to love the Filipino lifestyle by hitting the hiking paths for impressive, individual excursions in the region of Sipalay.
Get in touch with the cordial and cheerful local Sipalaynons and enjoy their intriguing and jovial company up close.

Fiesta in Sipalay
Pasaway sa Sipalay
is a fiesta celebrated every last week of March marking the Charter Anniversary of the city.
It features well-choreographed copper-colored street dancers in exotic costumes.
Handurawan Festival
is an annual fiesta celebration held every December 18-20.
The three-day activity is scheduled to provide Sipalaynons and visitors a time to enjoy.

Sipalay Market
Don't miss Sipalay's Monday morning market.
It's a must for everyone who likes colorful, busy wet & dry markets.
Best to visit in the morning.